What makes a great website? It depends on who you ask. Some would say that a great website is built on a solid SEO foundation with strong keywords, backlinks, and high-quality content. Others would say that a flashy design with professional photos is best.
All of these things are important, but there is one thing many website operators forget to consider – user experience. It doesn't matter how great the content on your site is if your visitors can't find it or if they get frustrated with website mechanics.
In this article, we'll explore the importance of user experience in website design and provide some simple tips to enhance your website's user experience.
Why is UX So Important?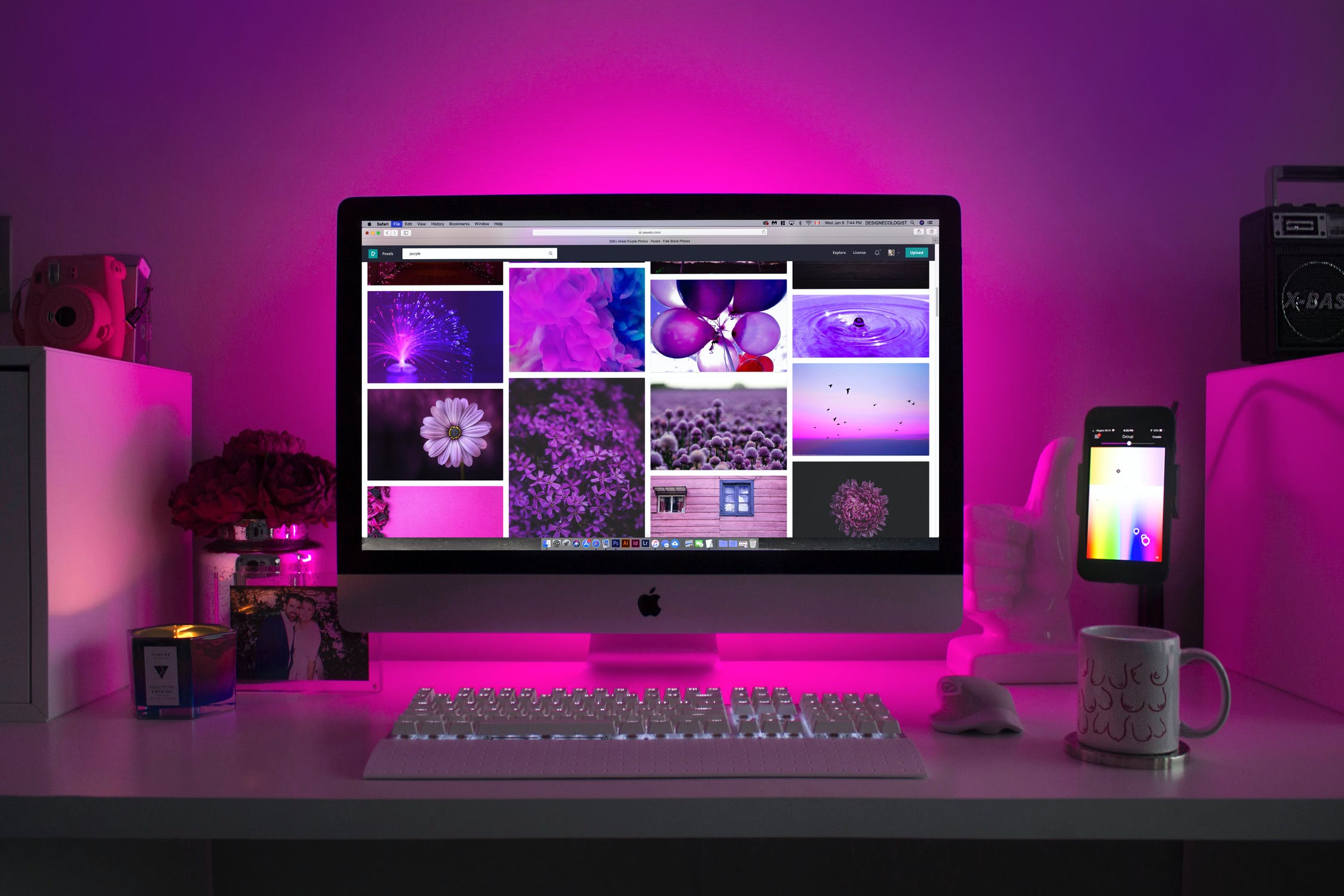 If you want to stay competitive in the online market, you need to make sure your website is a place where users want to spend their time. You can accomplish this with a strong SEO strategy that brings in your target audience and provides high-quality, relevant information. You can establish yourself as an authority in the industry with up-to-date content and plenty of testimonials.
But none of that matters if your user experience is poor. You won't make any money if you can't keep users on your website long enough to make a sale.
User experience is, according to the International Organization for Standardization, "a person's perceptions and responses resulting from the use and or anticipated use of a product, system or service." More simply put, it is how the user feels about the website and their interaction with it. A positive user experience is what keeps visitors on your site instead of switching to another one.
Something as simple as overly complicated password requirements or a lengthy form with the reset button too close to the submit button can incite frustration that makes your visitors give up and head back to the search page. It's the little things that make your user experience positive enough that your visitors want to stick around, giving you the chance to convert them into customers.
Developing a great user experience is not difficult, but it is something you need to be intentional about. Keep reading to receive some simple tips for enhancing the user experience.
Simple Tips to Enhance User Experience
You could spend days or even weeks perfecting every aspect of your website but, at some point, you have to launch it and see how your visitors respond. Running monthly analyses is a great way to keep track of how well your content is performing and to gauge whether changes to your user experience are successful or not. Try making a few simple changes at a time and see how they work out.
Here are some simple tips you can put to use now to enhance your user experience:
1. Update your website theme to be cleaner and more responsive. Your users need to be able to access your website on all platforms, including mobile, so be sure to test it on a smartphone and tablet before going live. Avoid the temptation to choose a complex theme just because it looks great – simple is usually better when it comes to user experience.
2. Make your content easy to scan and quick to read. High-quality content is essential for SEO and for user experience, but the quality of your content doesn't do you any good if you can't get your users to read it. Choose slightly larger font sizes and wider line spacing to make your content easy to read and make sure to break it up into smaller chunks that are quick to scan and easy to digest.
3. Improve your site navigation and keep it standard. Nothing is worse than following a search engine link to a website but not being able to find the content you're looking for. The key to conversion is keeping the user on your site as long as possible, so if you make the site easy to navigate your users will be more likely to stay and look around instead of immediately returning to the search page.
4. Include calls to action that actually appeal to the user. A call to action (CTA) is what inspires your visitors to become customers – it calls them to take some form of action, whether it be providing their email address or making a purchase. A strong CTA includes an action word and a button that users can click to actually take the desired action. Keep it clear and concise and visible.
5. Boost your website page speed. No one wants to sit and wait for a website to load. If your website loads too slowly, your users might not wait – they might go right back to the search page and click on a competitor link. According to research, an extra five seconds of page load time can increase your bounce rate by as much as 20%. Improve page loading speed by compressing images before you upload them.
6. Make your hyperlinks easy to identify. A recent study showed that regular web users understand blue and underlined texts as links, and they know to click on them. If you're including a link on your site, you want your user to click on it so be sure to make it obvious that it is, in fact, a link. Take the time to think about the text you use in the link to find the right length.
7. Be smart about how you use images. When designing your website, adding images can enhance the overall appearance but you need to be smart about which images you use and how you use them. Adding a handful of generic stock photos may actually do more harm than good – users can tell the difference between a stock photo and a professional photo and you may lose the user's respect and trust if you use low-quality images.
8. Include strong, well-designed headings. The quality of your content goes hand-in-hand with the quality of your headings. Headings tell your reader what the focus of the page or the content is, and it communicates a clear, concise message. Play around with different fonts and sizes to make your headings stand out and be sure to use keywords wisely.
9. Keep the design consistent throughout the site. Choosing a specific theme is the best way to keep things consistent throughout the site. This includes everything from heading sizes and font selections to button styles, line spacing, and image choices. Your users should have no doubt what website they are on and the entire experience should be positive and consistent.
10. Include testimonials and data. You don't want to throw too many numbers at your users, but there are simple things you can add to your site to build trust. Something as simple as a "As Seen On" banner can show users where you've been featured and language like "Join 20,000 subscribers" can inspire trust in users, knowing that others have chosen your company.
Questions to Ask When Creating UX Design
If you're completely new to website design and the tips above are a little too complex for you to understand, or if you're looking for general help with UX design, a different approach may be better for you. Instead of making arbitrary changes to your UX design, it may be more helpful to take a critical look at your website in its current state and to identify places where there is room for improvement.
Ask yourself these questions about your website as a whole and about specific pages to determine how successful your user experience is and what can be improved:
Can users actually use the website?
Can users find the information and the products they need?
Does the website address a specific need or provide a specific service?
Does the website make you want to interact with it?
Does the website or service provide some kind of value, ideally long-lasting?
Do the website and its content inspire trust?
Are the website and its content accessible?
Does the website inspire users to explore other pages?
Are there calls to action that inspires the user to take action?
The internet is constantly growing and changing, so you can't expect to be successful by launching your website then sitting back and watching. You need to keep your content updated and continue making improvements to your user experience to stay competitive. Try putting some of the tips provided above to work and see how quickly your website transforms!